Apartment Building Insurance
South Dakota Apartment Building Insurance
Apartment Building Insurance in South Dakota
Investing in an apartment building can be a great investment, however, it is equally risky. There are many unknowns when it comes to renting out space to another person. One way to protect yourself and your business is to invest in apartment building insurance. Apartment building insurance works to protect your property, your investment, from any catastrophe or accident that may occur.
When considering what type of coverage that you need it is best to think about your specific property. Working with a qualified and experienced agent can help you to figure out what would work best for your needs. When working with an apartment building insurance company there are a few factors to consider when looking at coverage, these include:
Where is your business located: It's important to look at crime rates within your area as this will help to determine the likelihood of your business being targeted by vandals. Also, the state that you live in is important to consider as different states have different laws about coverage. For example, apartment building insurance in South Dakota is going to cost less than it would in New York. 
Amount of units that are housed within your property: The number of units that you have, as well as what type of units are in the building will help you determine what type of coverage you may need. Any extra rooms such as fitness centers or pools on the property are also important to take into consideration when looking at coverages. 
When was the building built: Older buildings are typically more expensive to insure. This is because of the specialty tools, parts, or workers that may be needed to repair any damage. Besides, they are more susceptible to weather because of the materials that were used to build them. 
All of these factors will influence what you end up paying for coverage as well as the type of coverage that you may need. Finding the right insurance for apartment building owners can be tricky, but with the right insurance agent, you can navigate the road of insurance with ease. Meyer Insurance is staffed with experienced insurance agents that work to provide the best apartment insurance for your business. 
Why do you need apartment building insurance?
When owning a building like an apartment, there is an element of risk. Some risks include:
Catastrophic events: Catastrophes can come in many different forms. It can be a kitchen fire that gets out of control and burns through the building. Or a tornado could come through and destroy a section of the building. No matter the damage or what event causes it you will want to get the damage repaired as soon as possible. Having the right coverage could help that process. 
Injuries: Anyone from a tenant to an employee to a visitor that comes through the building could have an accident. It could be something as simple as someone slipping on ice and falling, resulting in a broken arm. Having coverage could help to cover any bills that may come as a result of an accident.  
Vandalism or theft: Unfortunately theft and vandalism happen. A thief could come in a raid your office or a group of youngsters could use your building as a place to practice their graffiti. Theft and vandalism happen and being prepared for it could help your business from taking a loss when it comes time to replace or clean up the mess that was left behind. 
Loss from libel and slander: There comes a time in most businesses where there is an unhappy tenant or customer. They may try to make claims of discrimination. Having liability coverage that protects from these situations could help your business recover faster. 
Loss of income from rentals: Unfortunately accidents happen. Some of these accidents like flooding or small fires may call for you to have to close a unit or two while repairs are made. These closures mean that you are unable to make a profit from these units. Having coverage could help to offset the loss of income.
Common insurances that apartment buildings have
The insurance policy that you decide on will be unique to your business and its needs. However there are a few common types of insurance coverage, these include:
Landlord insurance: Also known as commercial general liability protection. This type of coverage helps to counter any claims of damage. Damage including to the property as well as any damage that may result from someone having an accident.  
Equipment coverage: Also referred to as machinery coverage. This coverage helps to protect your business from any damage that may result from equipment breaking down. 
Commercial umbrella policy: This type of coverage works to provide extra liability protection. 
Business owners policy (BOP): This coverage combines property and liability into one policy. 
Workers Comp: This type of coverage works to ensure that your business is protected from any work-related injury or illness. 
If you have any questions about what type of insurance would best find your apartment building needs please reach out to us at Meyer. We are here to help ensure that your business is covered from whatever happens.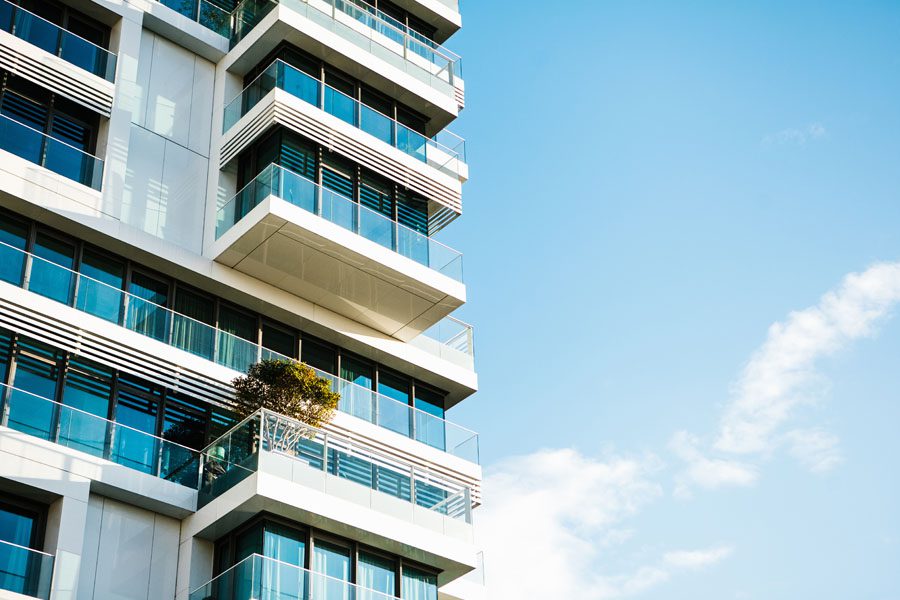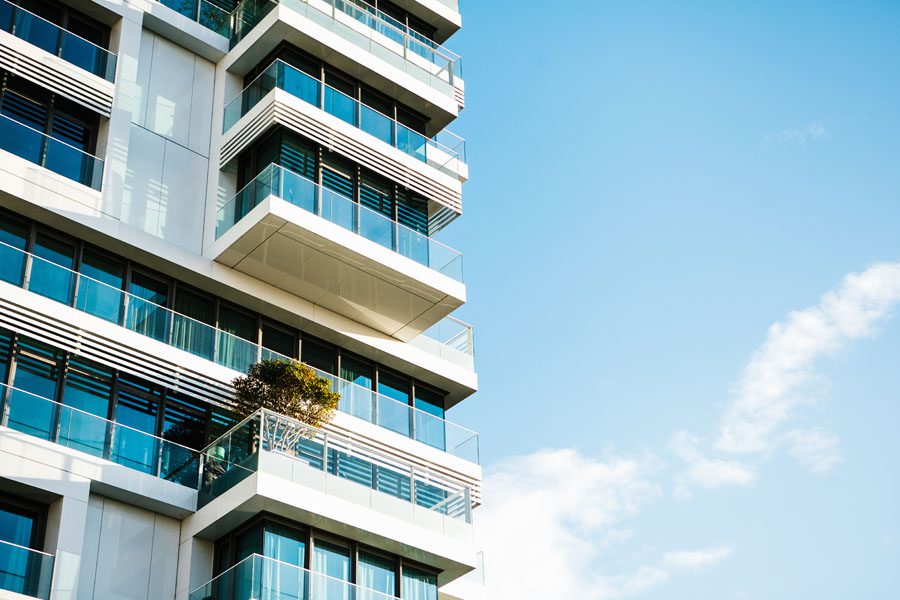 Get Started Today
As an independent agency, we are here to help you find the right Apartment Building Insurance coverage.
Get a Quote
  Apartment Building Insurance Quote Request
As an independent agency, we are here to help you find the right coverage.
Get a Quote
It only takes a minute to get started.
Fill out the form, we'll be in touch.

Review options with an agent.

Get the coverage you need.
Would you rather discuss this in person? Get in touch with an agent today!