Commercial Auto Insurance
Insurance coverage for businesses of all sizes.
South Dakota Commercial Auto Insurance
Commercial auto insurance is similar to personal auto insurance, in that it covers expenses that may come as a result of a vehicle being involved in an accident. The main difference is found in that the vehicle that is covered is a vehicle that is used for business purposes, not personal. This protects your business from taking a loss should there be an accident. 
There are several different types of coverage that are found under the umbrella of commercial auto insurance, some of these include:
Liability coverage: Both bodily injury liability and property damage liability fall into this category. They work to cover any injury or damage that is sustained in the event of an accident. 
Personal injury coverage: Works to cover medical expenses that may result from an accident.
Collision coverage: Counteracts any payments that may be incurred as a result of vehicle damage caused by an accident. 
Comprehensive coverage: Helps to cover any damage to your vehicle that is a result of vandalism, theft, or any other non-crash accident. 
Uninsured motorist coverage: Works to cover, or pay, for damages that are caused by an uninsured driver. 
Who Needs Commercial Auto Insurance?
Commercial auto insurance isn't only for big semi-trucks. It is for any company vehicle that is used on a regular basis. You should consider getting commercial auto insurance if your business:
Owns a vehicle
Has employees that operate company-owned vehicles
Has employees that use personal vehicles for work purposes 
What would commercial car insurance do for you?
Commercial car insurance can include liability as well as collision damage. This means that your company will be covered no matter the type of accident that may happen. You will be protected all the way from the trailer that your company truck pulls to the people inside the truck. 
Not only does it protect your people from anything that can happen, but it also protects the community around your business as well. For example, an employee is backing out and hits a mailbox. The now-destroyed mailbox could be covered by your insurance. That means that your business will not have to pay out of pocket for the needed repairs. 
Having this coverage gives you peace of mind as you send your employees out in the company car, as well as giving the community that your business works peace of mind. 
How much does commercial auto insurance cost?
The cost of commercial auto insurance tends to be more expensive than personal auto insurance. That being said it is important to have, as well as being required to have. The amount of coverage required varies from state to state and this affects the cost. 
Commercial auto insurance regulations in South Dakota require that all business-owned vehicles be covered by commercial auto insurance. This coverage must include bodily injury liability, property damage liability, and uninsured motorist coverage. 
The cost is not only affected by coverage that you choose but it is also affected by: 
The type and amount of vehicles that you have: The more vehicles that you have the more coverage you need. In addition, the make of your model is taken into account because some cars are more expensive to repair than others. 
Commercial auto insurance companies: Different companies offer different prices to ensure your company's vehicles. When shopping around be sure to look for not only cheap commercial auto insurance but also the best commercial auto insurance. This can look different to every company, that is why it is important to keep your specific companies needs in mind when shopping around for insurance. 
Vehicle use: The way that your company uses a vehicle affects the insurance rate. For example, tractors tend to be less of a risk than passenger vehicles, as a result, they are less expensive to insure. 
Employee driving records: If the person that drives the vehicle has a poor driving record they may cause the rate to go up. Simply because they are a greater risk than someone that has a clean driving record. 
Driving location: The crime rates of the area that you operate in are looked at. This determines the likelihood of vandalism or theft. 
Driving distance: The more your copy vehicle is used, the higher the risk for an accident.
If you have any questions about how to obtain quality commercial auto insurance in South Dakota, please contact us at Meyer Insurance. We would be more than happy to help you find the coverage that works best for you.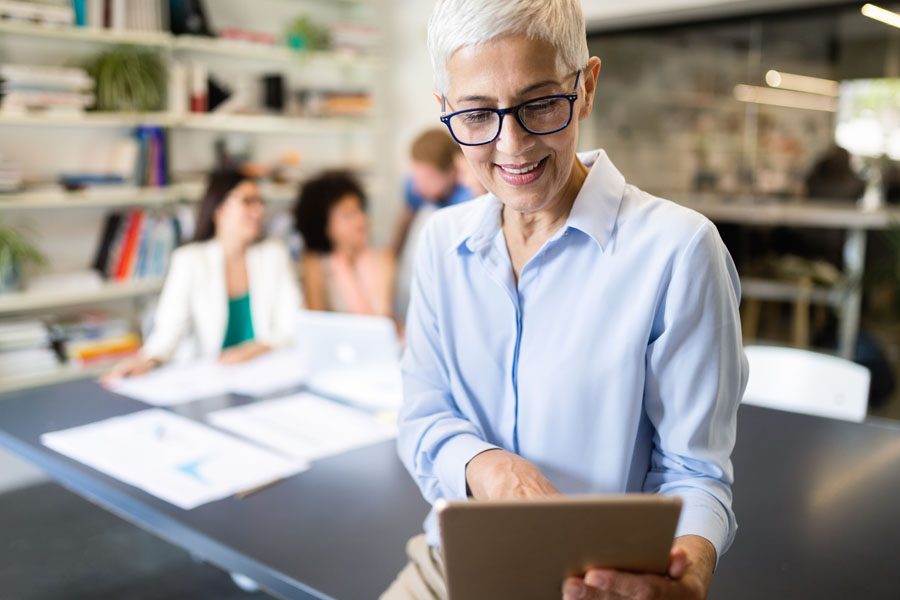 Get Started Today
As an independent agency, we are here to help you find the right Commercial Auto Insurance coverage.
Get a Quote
  Commercial Auto Insurance Quote Request
As an independent agency, we are here to help you find the right coverage.
Get a Quote
It only takes a minute to get started.
Fill out the form, we'll be in touch.

Review options with an agent.

Get the coverage you need.
Would you rather discuss this in person? Get in touch with an agent today!